National C'Nano PhD Thesis Prizes 2021
Laureates

This year, C'Nano launched its national Thesis Awards to reward the best doctoral works in Nanoscience and Nanotechnologies carried out in a French University or "Grande Ecole" and defended between August 31st, 2020 and September 1st, 2021.
A specific ceremony will be organized during the congress on Wednesday, November 24th at 6.30 pm in the Saint-Exupéry Auditorium. At this occasion, each laureate will receive a prize, of 500€ each, rewarding them for the originality and excellence of their PhD thesis work.

Laureates of the "Interdisciplinary research Prize"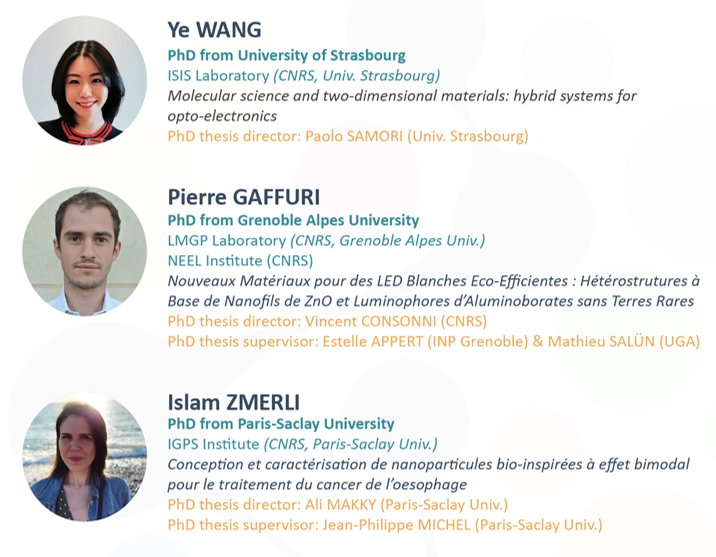 Laureates of the "Fundamental research Prize"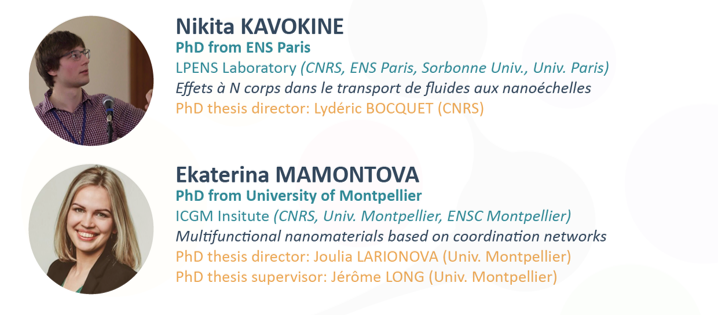 Laureate of the "Applied research Prize"